2021 5th International Conference on High Performance Compilation, Computing and Communications (HP3C'21)
Virtual Conference ▏June 18-20, 2021 (Postpone to June 24-26, 2021) |

As coronavirus spreads worldwide, considering the safety of everyone, the organizing committee decided to postpone the conference to June 24-26, 2021. Online / Video Presentation were acceptable on HP3C 2021. Online Presentation Session was arranged accordingly.
2021年第五届高性能编译、计算和通信国际会议原计划将在2021年6月18-20日 在中国广州广州国家IC基地(广州国家现代服务业集成电路设计产业化基地)召开。因疫情原因,会议改为线上会议, 于2021年6月24-26日召开。本次会议吸引了来自中国,俄罗斯,日本,阿联酋,加拿大等国家和地区的参会人员。围绕高性能语言和高性能计算编译器,并行和分布式算法,高性能科学与工程计算,及人工智能,等研究领域展开讨论。会议邀请到领域内知名专家David Abramson, Fellow of ACM, IEEE, TSE, ACS, The University of Queensland, Australia, Yunghsiang S. Han, IEEE Fellow, Shenzhen Institute for Advanced Study, University of Electronic Science and Technology of China, 以及 Kang Zhang, Fulbright Distinguished Chair and Professor Emeritus, The University of Texas at Dallas, USA 分享了最新的研究及经验。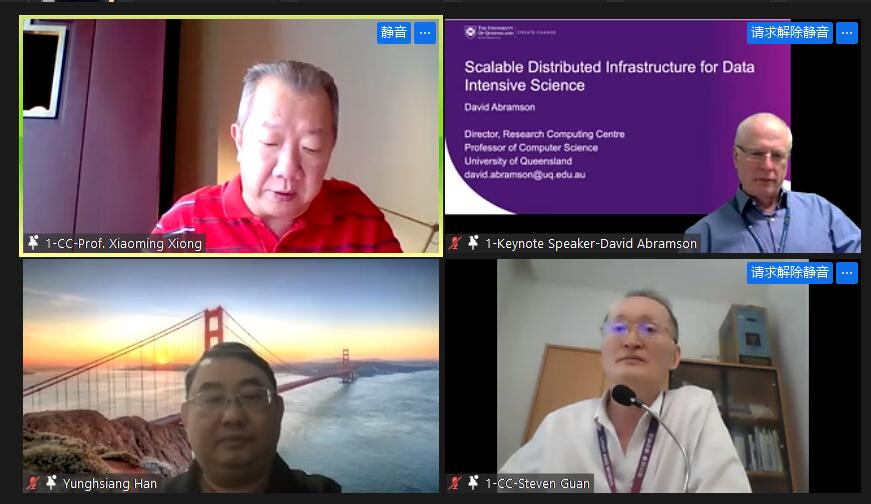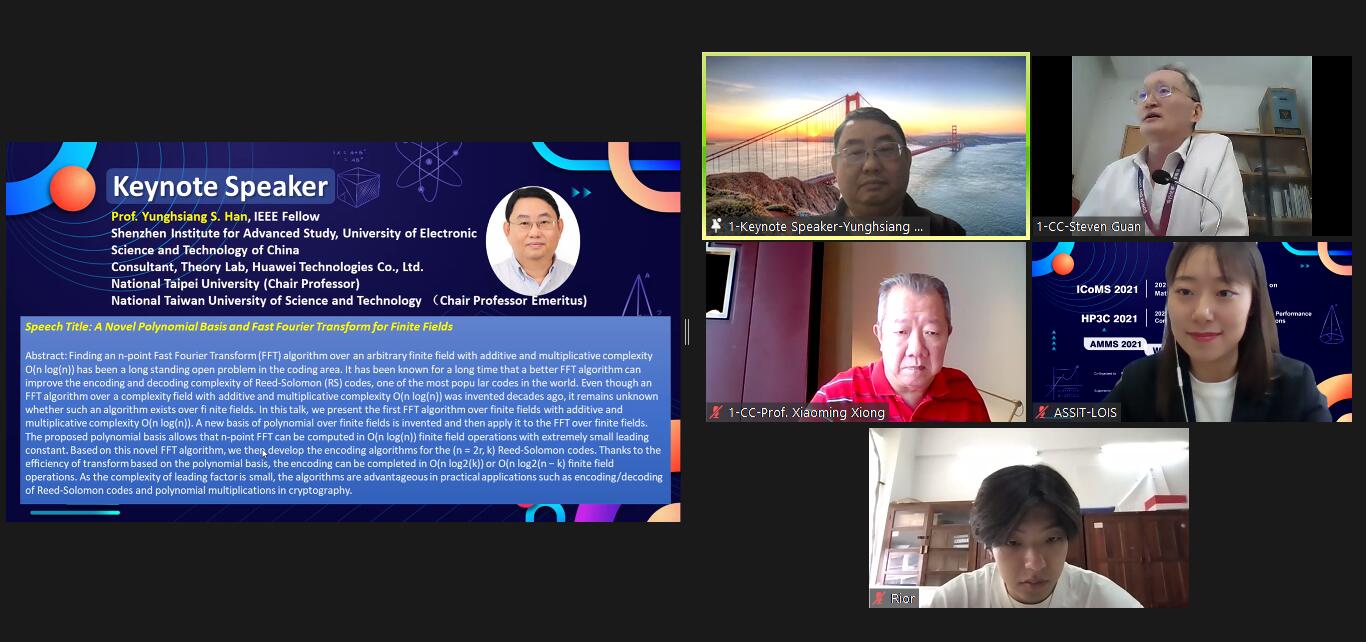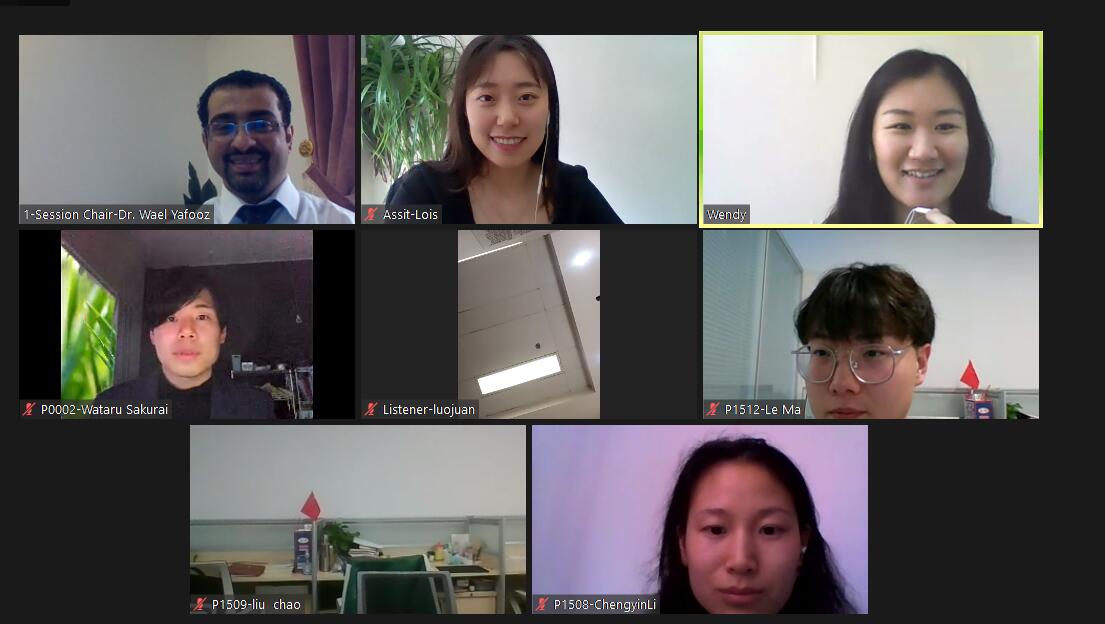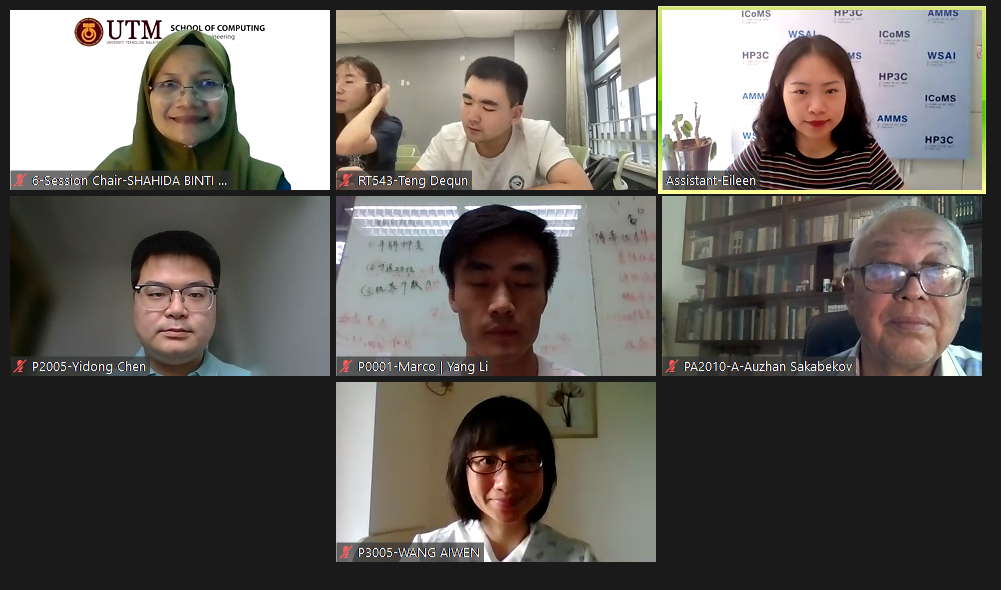 Keynote Speakers
David Abramson, Fellow of ACM, IEEE, TSE, ACS, Director, Research Compt Cntr, Research Computing Centre, The University of Queensland, Australia
Yunghsiang S. Han, IEEE Fellow, Shenzhen Institute for Advanced Study, University of Electronic Science and Technology of China
Prof. Kang Zhang, Fulbright Distinguished Chair and Professor Emeritus, The University of Texas at Dallas, USA
Congratulations to the Excellent Oral Presentation Winners


Arrhythmias Classification Based on CNN and LSTM_ATTENTION Hybrid Model
Author(s): Tao Zhang
Presenter: Tao Zhang, USTC, China

CTFS: A Configurable Tuning Framework on SHENWEI System
Author(s): Wei Wu, Qi Zhu, Fei Wang, Fengbin Qi
Presenter: Wei Wu, Jiangnan Institute of Computing Technology, China

Fast data-centric optimization of nonlinear dynamic flows on network system suited for Big-data & Extreme Computing
Author(s): Wataru Sakurai, Tsuyoshi Ichimura, Kohei Fujita, Lalith Wijerathne, and Muneo Hori.
Presenter: Wataru Sakurai, University of Tokyo, Japan

Uncertainty and Disturbance Estimator-Based Robust Control of Quadrotor without Velocity Measurements
Author(s): Yidong Chen , Feng Qiu , Jianbo Zhao, Xi Liang, JingRui Zhang
Presenter: Yidong Chen, Beijing institute of technology, China